Here is the card I made for the 5th challenge. The challenge was to make a Pinkterest card. Make a pink card inspired by a picture from pinterest. I used spellbinders dies, American Crafts paper and a Bo Bunny chipboard piece. Here is the picture I was inspired by.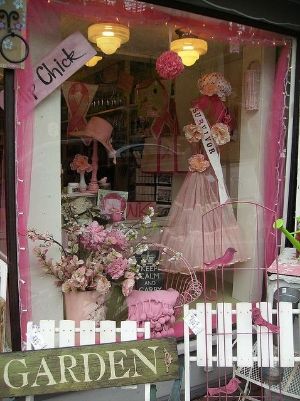 The next card is for the second challenge. This challenge was to make a card that was red, orange or both. Those are the colors of courage and strength. I used an American Crafts paper pad. The Dress form is a from the Cricut cartridge "Forever Young" and the sentiment is a Hero Arts sentiment.
This card is for challenge number 4, which is to make a card that would make the person receiving it smile.
I believe the card is from Artist Impressions. I made the card in a class.
PS. I am sad today to find out that a friend's brother just died of cancer. It wasn't breast cancer obviously, but it brings home how real cancer is affecting people's lives. I will be making some additional cards to send to this sweet family that just lost their son and brother. I hope these cards I make for the Hope you can cling to challenge will bless those that receive them.